Just thought I'd let everyone know what I'm putting back together during the following few months... So here we go, complete documentation of the Vespa's rebuild... First off, a shot of the scooter in it's entirety: Note the Ulma cling film mudguard embellisher that is there because the forks weren't completed before before put in.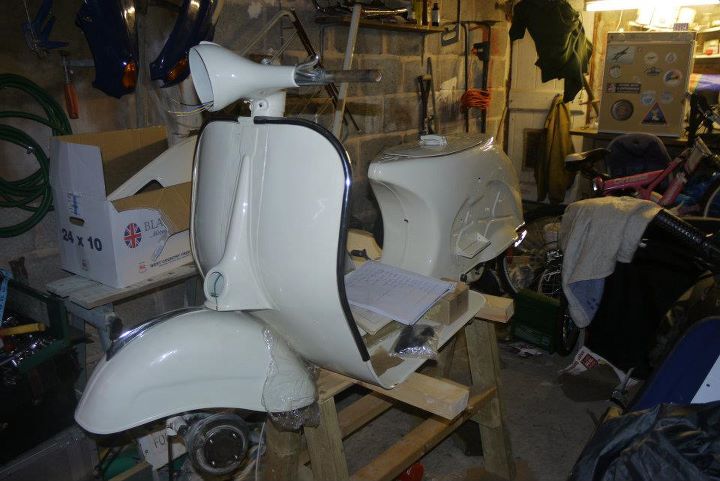 The headset without speedo and speedo cable...Kind of shows the quality of the paint, but doesn't do it justice:
The rear hub:As can be seen, most of the nuts and bolts and washers and the bits that if weren't noticed would be quite scary to ride on:
Carb entrance: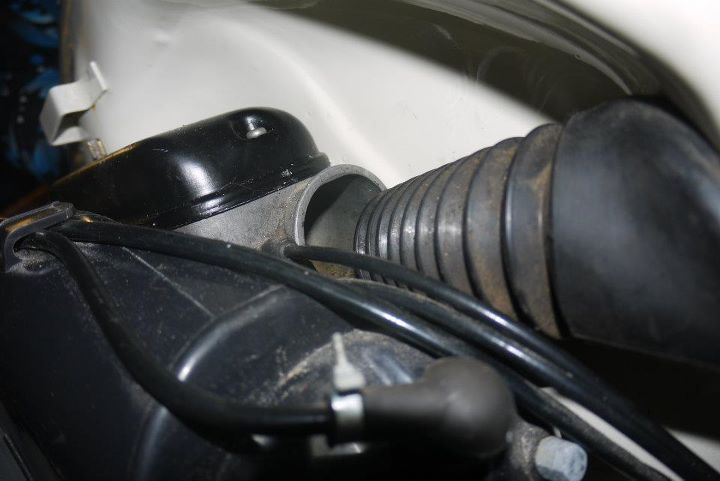 Cylinder and cables: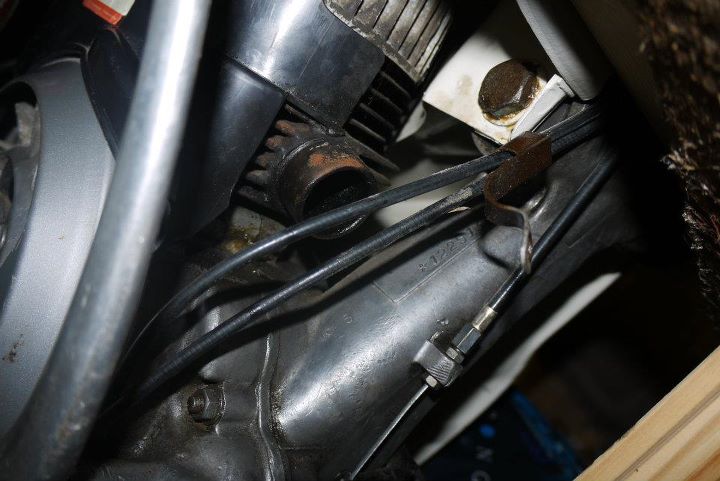 Gear selector:
Under the tank... Really shows how nothing on the paint job's been missed:
The engine in it's magnificence... Just need a torque wrench to put it in properly: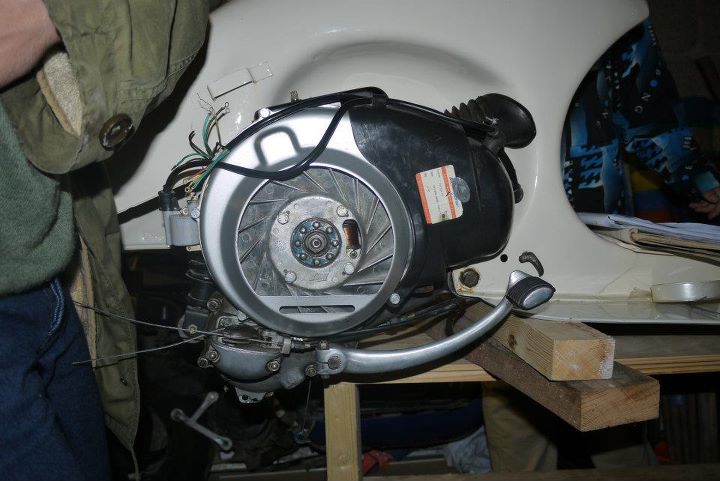 Another shot of the scooter: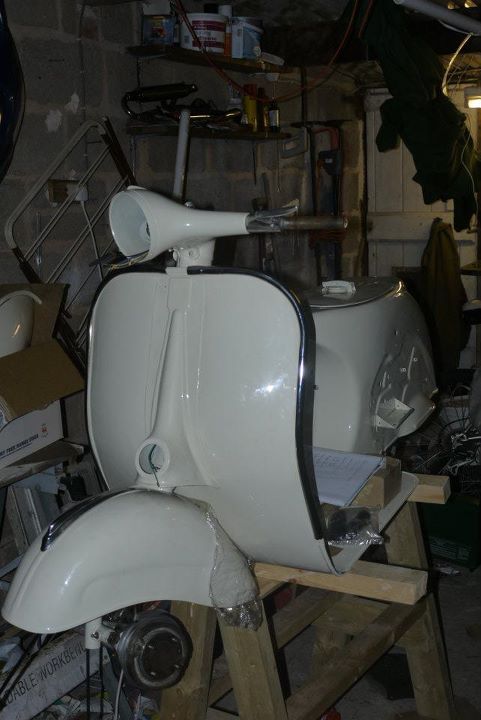 Opinions? I know Wally and Jord'd put 80's plastic all over it, but I think after the mudguard's been chromed along with the sidepanels, a couple of Hub embellishers and a metalplast flyscreen have been put on, it could be a winner?
Maybe a horncast embellisher as well?